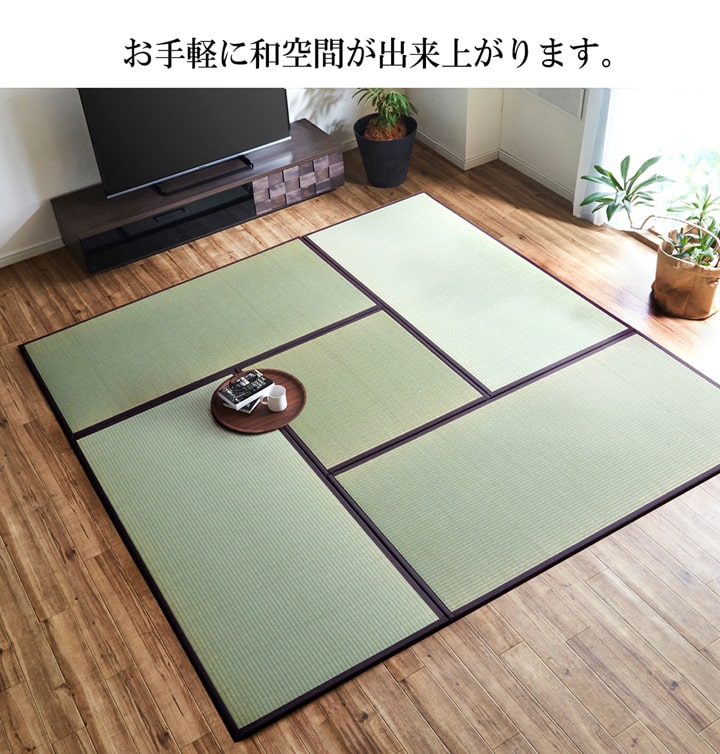 TATAMI FOR WOODEN FLOOR 82×164
Why it is used igusa ( TATAMI ) for this mat? There are 3 effects !!
As it absorbs humidity and sweat, it is comfortable and dry
Deodorizes unpleasant odors such as sweat and ammonia odor
Adsorbs harmful substances such as formaldehyde and creates clean air

82 X 164cm  tatami mats can be combined depending on the size of the room
SIZE / 82 x 164 x 1.9cm

Material /  FRONT -IGUSA (RUSH)   BACK-FELT
* DO NOT WASH -Clean with a dry cloth
  To know more...
ABOUT IGUSA AND TATAMI

TATAMI was first made in the 1500s by weaving igusa (rush). Unique to Japan. Tatami mats were created with Japanese wisdom. They have been used for centuries throughout the country.
The moisture absorbing of igusa is 2.5 times that of cotton. The honey-cornb like structure inside igusa enables it to absorb odors and harmful substances in air.
The scent of igusa contains phytoncide which contrbutes to its relaxing effect flame retardant and stain proof.



Vendor: kotokyoto
TATAMI FOR WOODEN FLOOR 82×164