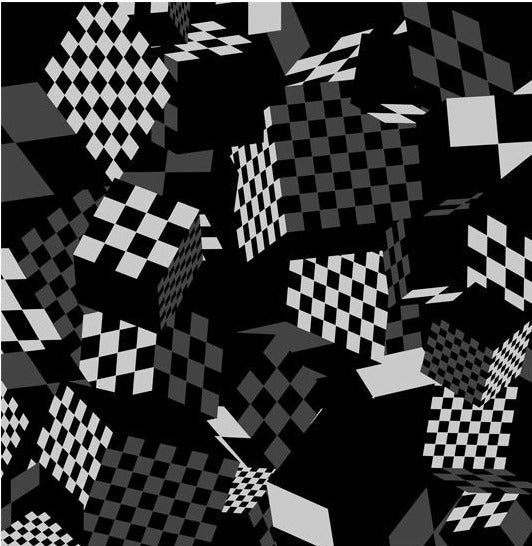 Furoshiki—L—CHECKERED—BLACK & WHITE
Furoshiki is a square cloth used to wrap and carry things. They have been used for hundreds of years in Japan.

This one features an Ichimatsu Moyou (checkerboard) pattern which represents good fortune, prosperity, and expansion. The color black is believed to convey mystery, night, and clarity. White symbolizes purity, truth, new beginnings, or returning to one's roots.
Material: Cotton
Size: L (92x94 cm)
Handles: Sold separately (this purchase includes just the cloth)
Vendor: kotokyoto
Furoshiki—L—CHECKERED—BLACK & WHITE